Brand Story
NIIGATA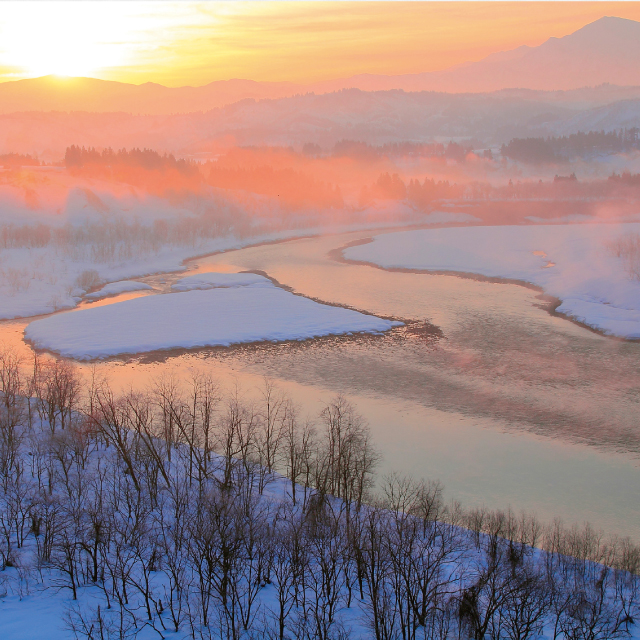 Kikusui, Japanese Sake nurtured in the majestic natural surrounds of Niigata.
The Kikusui brewery is located in Niigata. Surrounded by oceans and mountains, Niigata is a land that boasts natural beauty and delicious food.
By far its greatest claim to fame, however, is its production of Japanese Sake. The prefecture has more Sake breweries than any other prefecture, and those many breweries continue to work hard in their quest to produce fine Japanese Sake.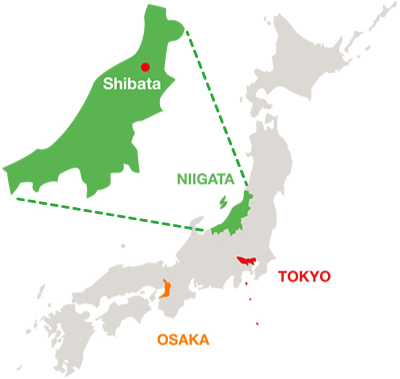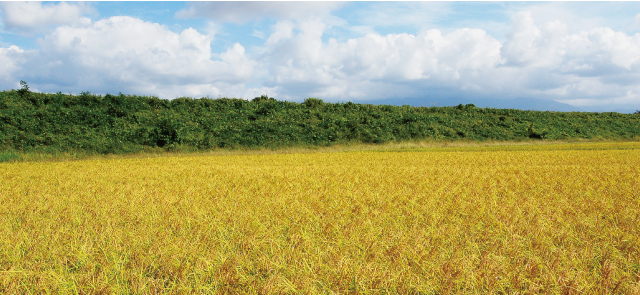 Kikusui, Japanese Sake nurtured in the majestic natural surrounds of Niigata.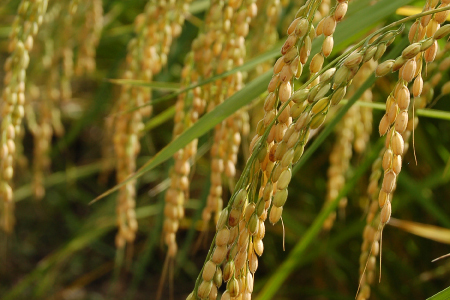 The ingredients of Japanese Sake are rice and water. This makes Niigata the ideal place to produce it.
With the largest land area devoted to rice cultivation in Japan, Niigata is the first prefecture to come to mind when it comes to rice. It is also extremely famous for its production of koshihikari, Japan's most prestigious brand of table rice.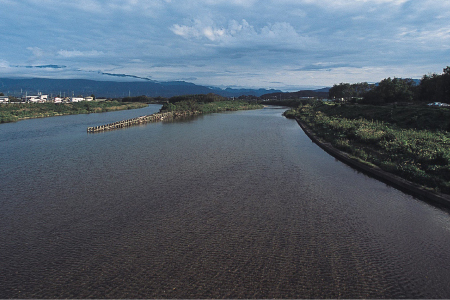 The Niigata city of Shibata, where Kikusui brewery is located, is an area of idyllic scenery, where much of the virgin landscape has been retained. 2,000-meter mountains towering over the area are covered in snow for much of the year, and the snowmelt that feeds into the area's underground water veins provides a rich water resource.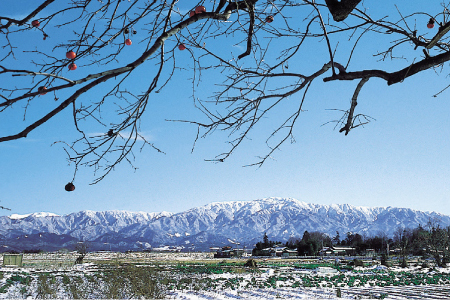 Niigata is known for its severe winters and heavy snowfall. In days gone by, many houses would find their ground levels completely buried in snow, and their occupants would have to enter and exit their homes from the second story windows.
All that snow keeps the air clear and clean, and this, along with the winter climate, makes Niigata the perfect environment to ferment Japanese Sake at low temperatures.
Support Systems in Niigata, the Realm of Japanese Sake.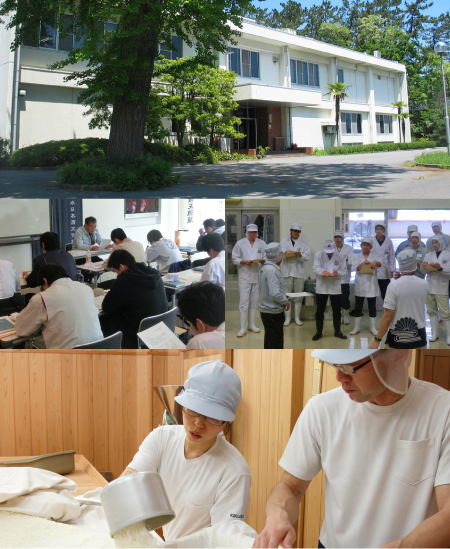 Fitting for an area known as the realm of Japanese Sake, Niigata is successfully passing on the skills and knowledge of Sake brewing, and conducting leading-edge research in the field. Echigo Toji is a group of master Sake brewers that has existed in the area for many years. These professionals have refined their wisdom and skills in the art of Sake brewing, and this wealth of knowledge continues at Kikusui today. Niigata is also home to a specialist public-sector research organization for Japanese Sake, called the Niigata Prefectural Sake Research Institute. Another initiative is an educational institution called the Niigata Sake Academy, which trains outstanding skilled brewers in the art of Japanese Sake brewing.
Historical Niigata

(From the Growth of Agriculture and Towns to a Land for Enjoying Food Culture and Sake)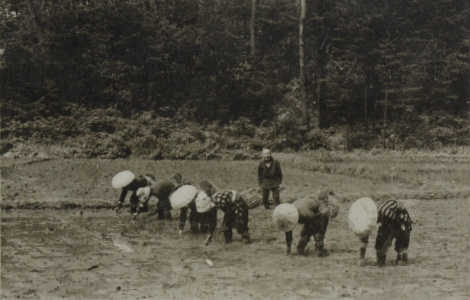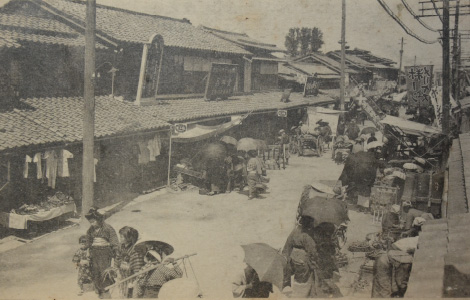 The history of Niigata's growth has followed the same path as the cultivation of rice, the main ingredient of Sake.
The region started developing rice paddies about 400 years ago, during the Edo period, and rice farming evolved into one of Niigata's major industries. In line with this development of the agricultural industry, waterways and roads were built, and well-administered towns grew up around the castles in the various parts of the region.
Gold and silver were mined from what was then Japan's largest mine on Niigata's Sadoshima Island, and Niigata entered an age in which it helped fill the coffers of the Edo Shogunate, Japan's government at the time.
Later, exceptionally large land-owners managing huge agricultural operations emerged in Niigata, and the development of the petroleum industry added further impetus to Niigata's growth. In the second half of the 19th century, Niigata actually had the largest population of any region in Japan. (Today, that title belongs to Tokyo.)
Against this background of flourishing industries, an urban culture started to emerge. This gave rise to other industries, such as textiles (kimono) and traditional crafts, as well as a rich food culture, which is closely connected to Japanese Sake. This is how the tradition of enjoying Niigata's food and Japanese Sake together was born.