FUNAGUCHI KIKUSUI - AGED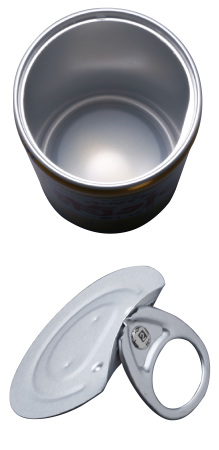 Funaguchi is an un-pasteurized and un-diluted type of Sake and as such it is surprisingly delicate. The most damaging elements to the quality of a Sake are the light, heat and the air. So in order to deliver the unique taste of freshly brewed Sake, KIKUSUI had to revise its brewing techniques. In order to protect this delicate Sake from the damaging light rays we decided to use aluminum can to completely block out the light. Then we filled the normally 180ml cans right to the top, to 200ml, to reduce the amount of air that could come into contact with the Sake. This way we could protect this delicate type of Sake allowing more people to enjoy the flavor of pure Sake previously only available to those lucky enough to visit the brewery.
A flavor you will never forget
Funaguchi has a rich, full-bodied flavor but with a refreshing clean finish. Because this Sake is un-pasteurized this fresh fruity flavor matures day-by-day in the can. In six months it transforms into a rich brandy-like flavor. After one year it comes to resemble a Chinese rice wine. Also being un-diluted instead of the usual 15% alcohol Funaguchi has 19% alcohol opening it up to the possibility of interesting cocktails. Experience the difference of un-pasteurized, un-diluted Sake.
FUNAGUCHI KIKUSUI - AGED
Japan's No.1 Nama-Sake Aged 1 Year
Aged at low temperatures for one year. Being a Nama Sake the enzymes are still active and over the course of a year they allow Aged Funaguchi to acquire a heavier mouthier feel and rich, generous character.
[ Characteristics ]
●Sake Type / Ginjo ●Alcohol Contents / 19% ●Milling Rate / 55% ●Volume / 200ml
200ml
[Suitable Temperatures]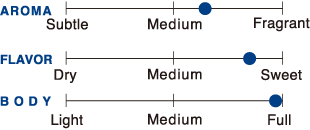 [Serving Suggestions]