FUNAGUCHI KIKUSUI KUNKOU
JAPAN'S NO.1 NAMA SAKE - LIMITED PRODUCTION
Funaguchi Kunkou Black contains single-distilled shochu made from Kikusui sake lees. Sake lee is known for its distinctive noble aroma and high umami content, and we succeeded in making authentic shochu by distilling them. This special sake lee shochu was added to give distinctive amazing aroma instead of regular distilled alcohol usually added to the Funaguchi Original Gold. As a result, Funaguchi Kunkou Black became so much more aromatic, sophisticated and simply amazing with long clean dry finish.Because of the delicate nature of un-pasteurized Sake this product is sold in a can to shield it from the light. Being un-pasteurized, this can sake can be aged in your own fridge as long as you lilke. After 1 year or so, the flavor will turn mellower, fuller developing velvety mouth feel. You'll enjoy a completely different experience than when you try it fresh.
The process of blending a Japanese spirit called, "Shochu" instead of regular brewer's alcohol, it brightens up the flavor and creates a beautiful floral aroma. This blended "Shochu" is distilled with "Sake-Kasu"(remains from brewing sake) and it used to be the Employee's Drink(Makanai-Sake) after work.
THE REASON BEHIND THE ALMINIUM CAN
Funaguchi is an un-pasteurized and un-diluted type of Sake and as such it is surprisingly delicate. The most damaging elements to the quality of sake particularly un-pasteurized type are light, heat and the air. So in order to deliver the unique taste of freshly brewed Sake, KIKUSUI had to revise its brewing techniques. In order to protect this delicate Sake from the damaging light rays, we decided to use aluminum can to completely block out the light. Then we filled the normally 180ml cans right to the top, to 200ml, to reduce the amount of air that could come into contact with the Sake. This way we could protect this delicate type of Sake allowing more people to enjoy the flavor of pure Sake previously only available to those lucky enough to visit the brewery.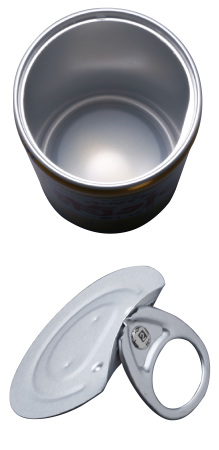 FLAVOR YOU WILL NEVER FORGET
Funaguchi has a rich, full-bodied flavor yet with a refreshing clean finish. unlike conventional sake
(diluted with water to reduce alcohol down to around 15%), funaguchi is un-diluted,cask strength whopping 19% abv, making it a all-around performer from chilled&up,frozen, on the rocks, or mix into cocktails!
[ Characteristics ]
●Sake Type / ー ●Alcohol Contents / 19% ●Milling Rate / 55% ●Volume / 200ml
200ml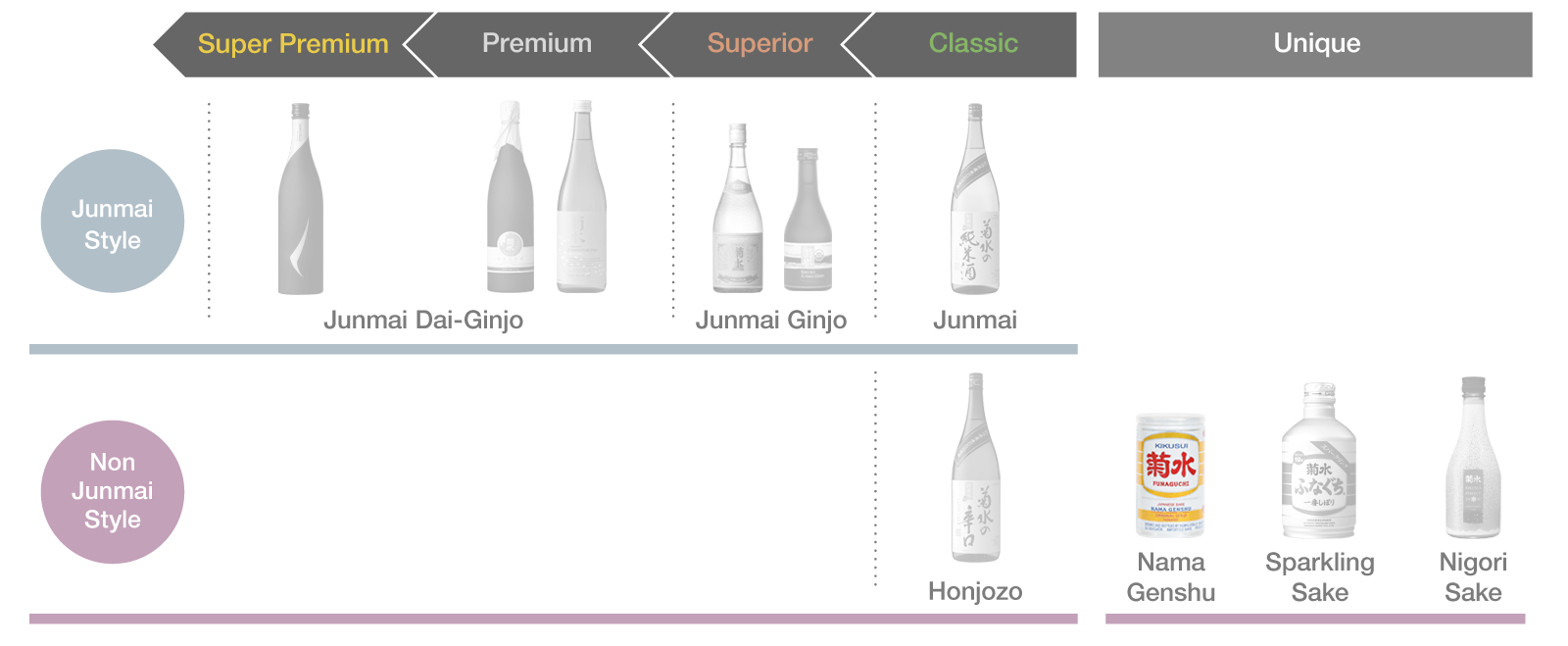 [Serving Suggestions]

FUNAGUCHI-THE BREWING PROCESS Learn more