ORGANIC JUNMAI GINJO
KIKUSUI ORGANIC JUNMAI GINJO
a sake brewed in its purest form born in a brewery blessed with fertile soil and the purest of spring waters a junmai ginjo highlighting the genuine goodness of organic rice waiting to captivate the senses.
THE WORLD'S FIRST ORGANIC SAKE BREWED IN JAPAN
CERTIFIED ORGANIC BY OCIA INTERNATIONAL
KIKUSUI Organic Junmai Ginjo is Japan's first USDA certified organic sake. This premium ginjo sake meets the product assurance criteria as stipulated by the strictest organic standards. Kikusui Brewery has marked a milestone, creating an organic sake in Japan that's recognized by the international organic community.
THE RICE USED IN KIKUSUI'S ORGANIC SAKE
Production region: Sawaguchi, Agano-shi, Niigata Prefecture
Location information of the production site (57 Sawaguchi, Agano-shi, Niigata Prefecture)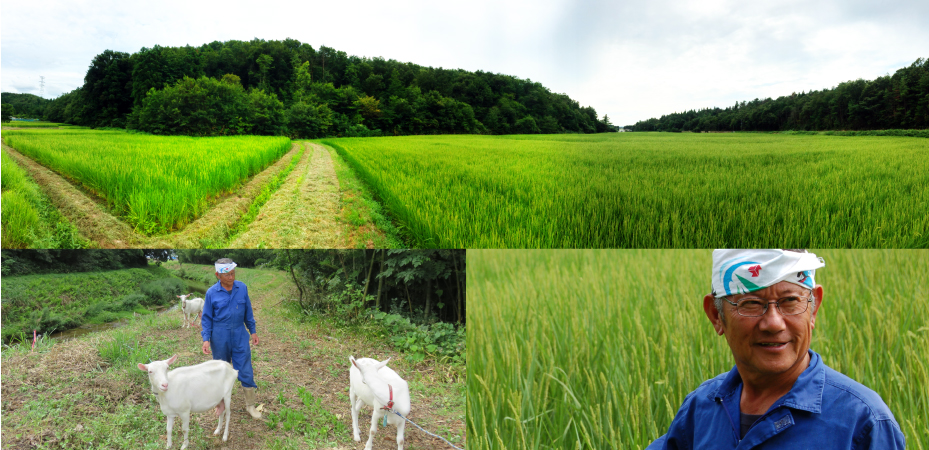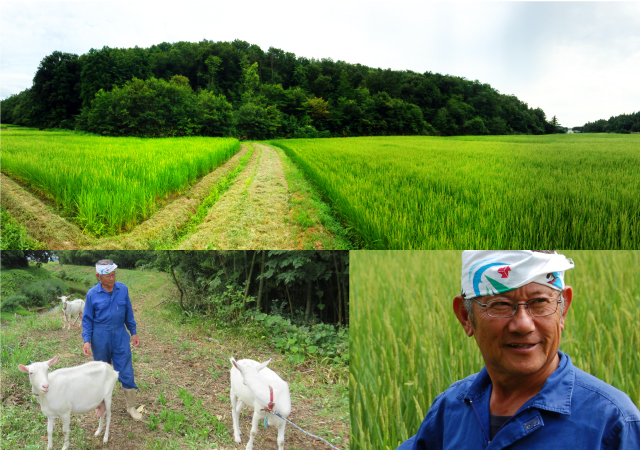 Organic Koshihikari rice cultivated by one of Japan's leading organic farmers is used.
KIKUSUI'S COMMITMENT TO ORGANIC BREWING
Kikusui uses organic brewing methods that are managed with the utmost care.
The Setsugoro Brewery is the first in Japan to receive certification for its organic operations.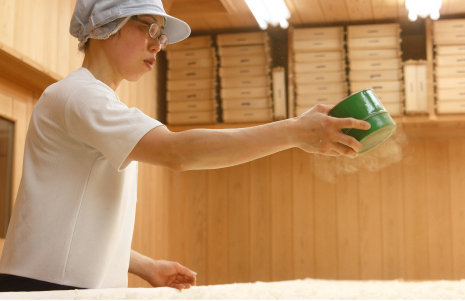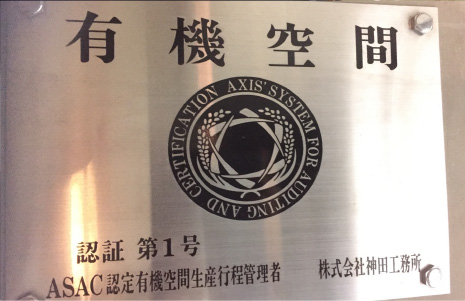 During the preparation of refined organic sake, access is strictly limited to those handling the sake, and production of other products is halted. There is absolutely no contamination with other sake. Moreover, to preserve the organic state, not only the ingredients, but also the handlers, tools, and other elements involved in the brewing process are managed according to strict rules, ensuring that the sake is brewed with careful devotion.
FLAVOR, LIKE A BREATH OF FRESH AIR
Without adding too much, nor removing too much, the ingredients meld in perfect harmony, yet with each articulating its own allure.
Here, the labors of the skilled Japanese brewing craftsmen come alive, revealing a gentle aroma of honeysuckle and a hint of ripe bananas, and the flavor of fresh honeydew melons. It's delightfully healthy, with an open invitation to Asian and Western cuisine alike.
IF IT PAIRS WELL WITH WHITE WINE, IT'S A PERFECT MATCH FOR KIKUSUI ORGANIC JUNMAI GINJO
This sake pairs well with many European culinary flavors, in fact, it complements many Western dishes. We recommend a slightly chilled serving temperature to best highlight its exquisite fragrance and refreshingly clean flavor. Brighten up your gatherings and dining occasions with joy and the pleasures of good flavors.
[ Characteristics ]
●Sake Type / Junmai Ginjo ●Alcohol Contents / 15% ●Milling Rate / 55% ●Volume / 300ml
300ml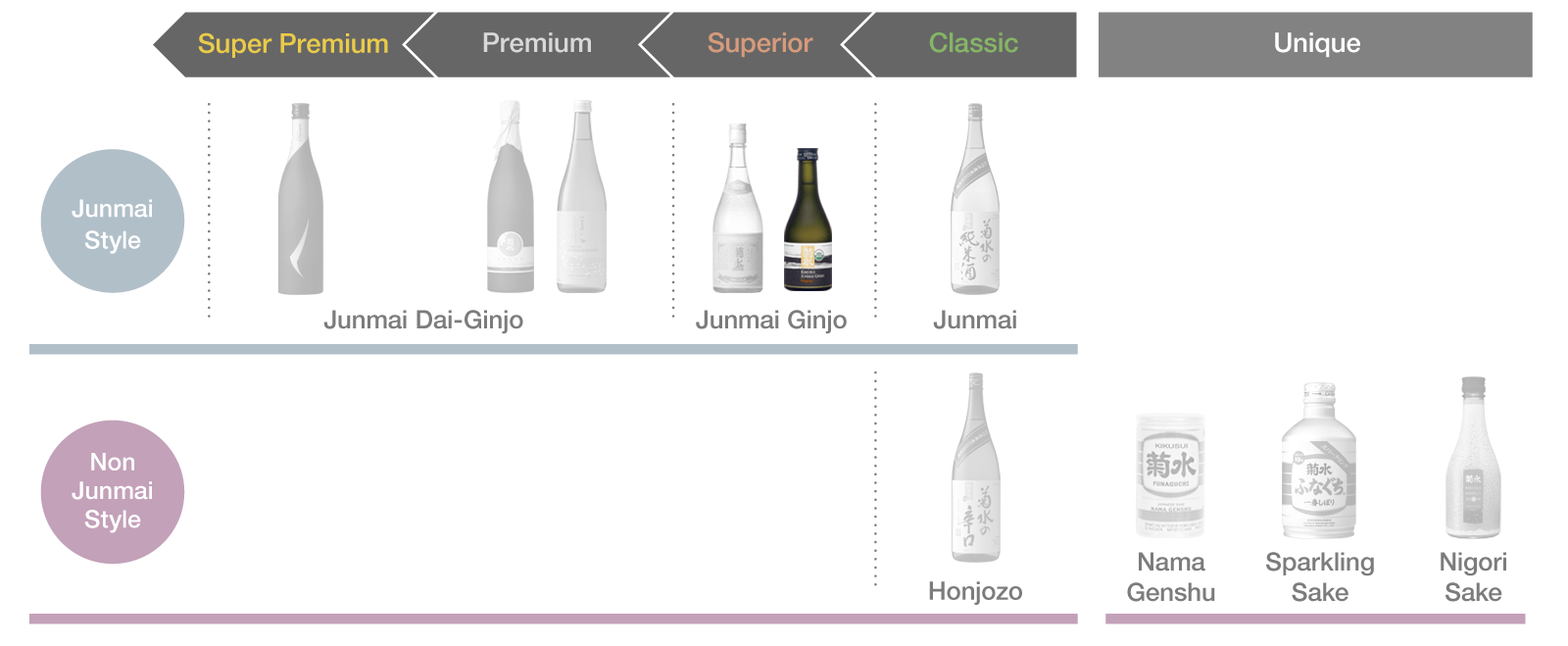 [Serving Suggestions]